Home
Ha Long Bay 1 Day Tour with Cong Crusie
Ha Long Bay 1 Day Tour with Cong Crusie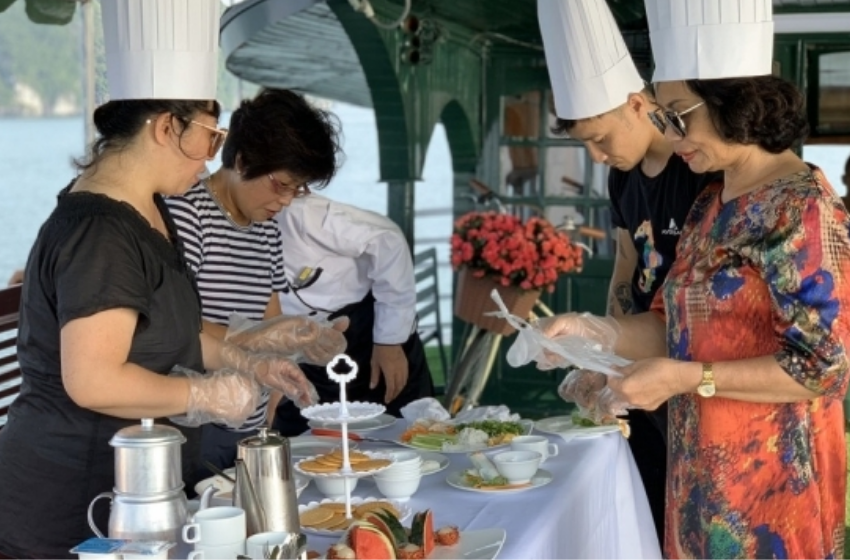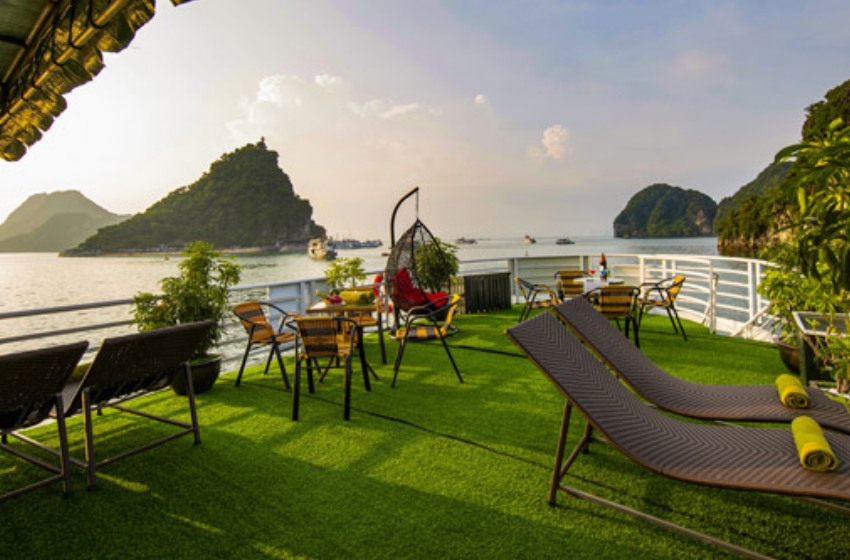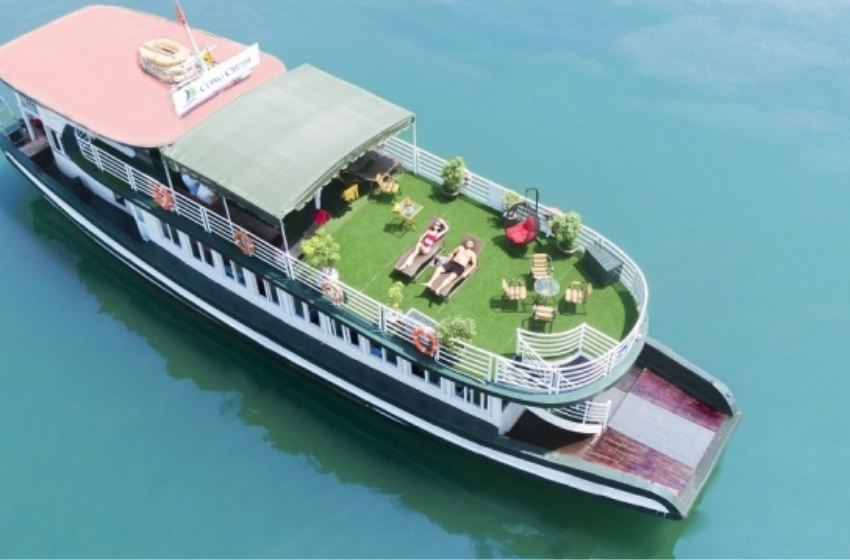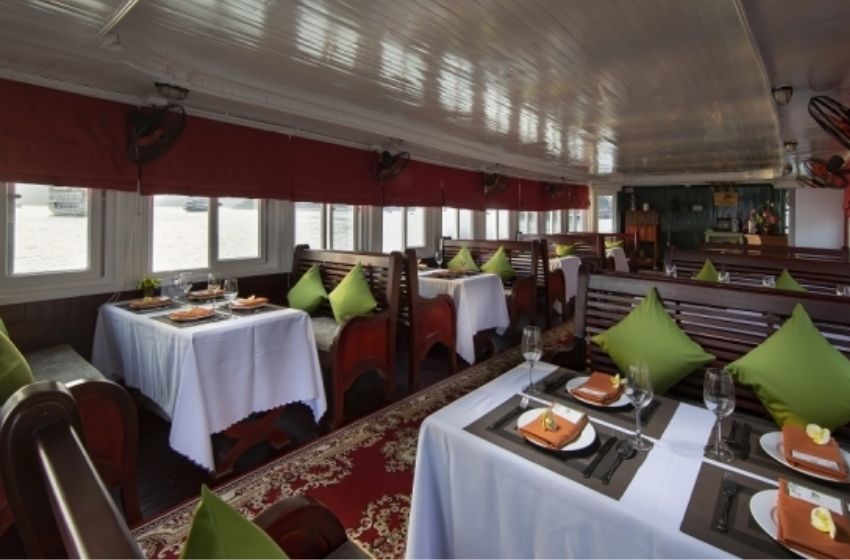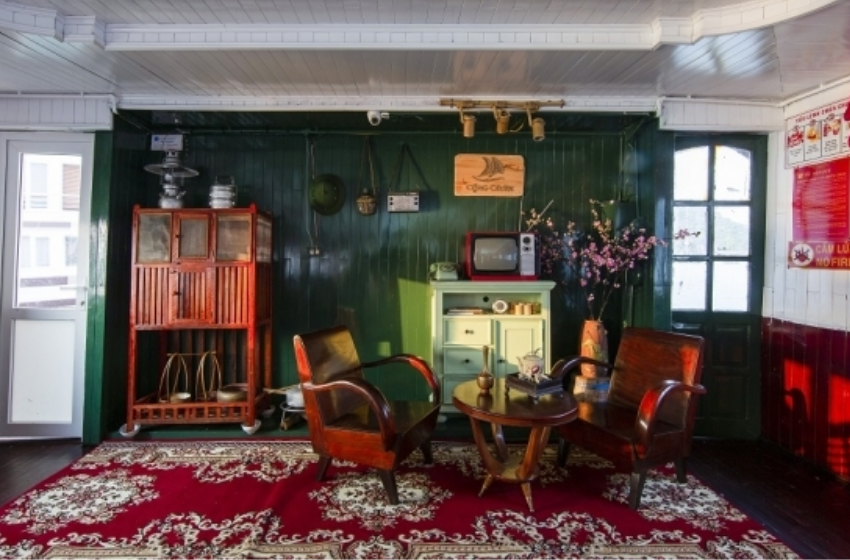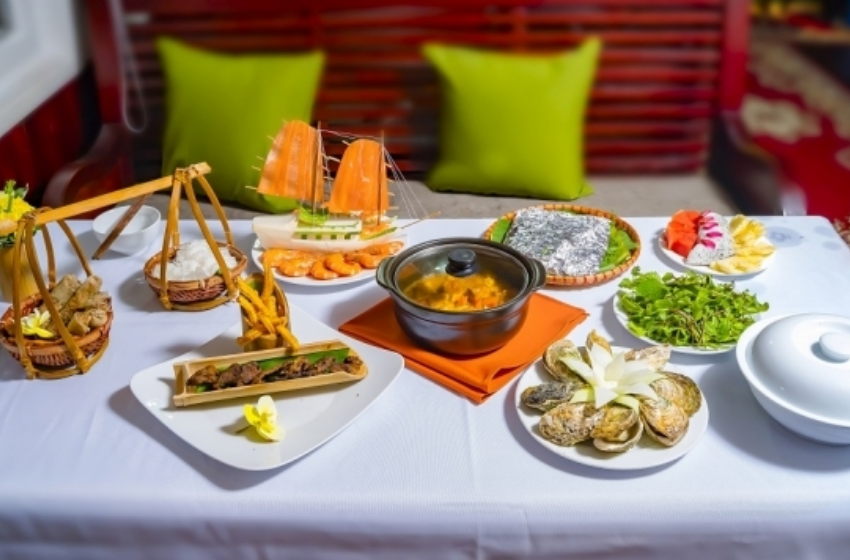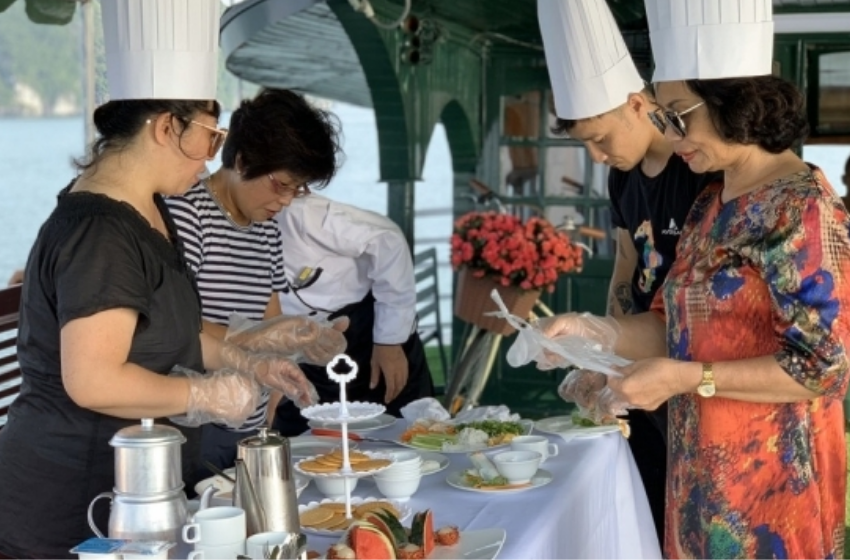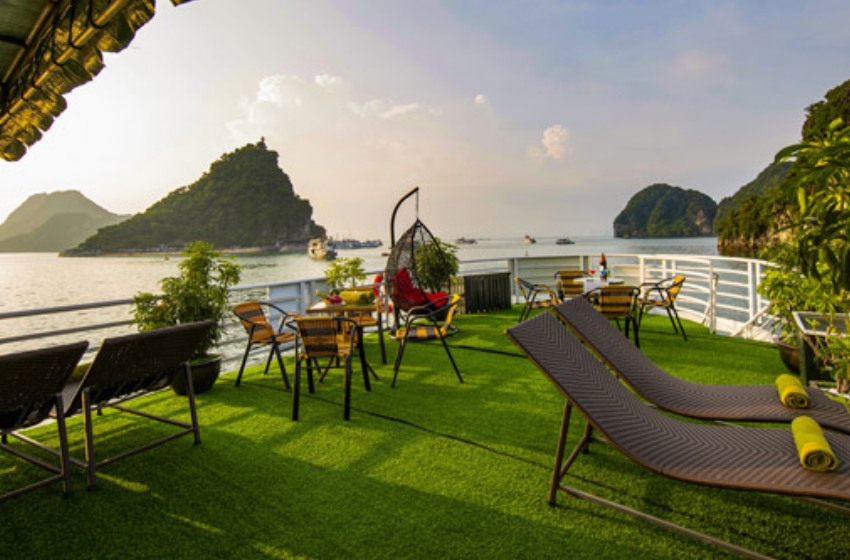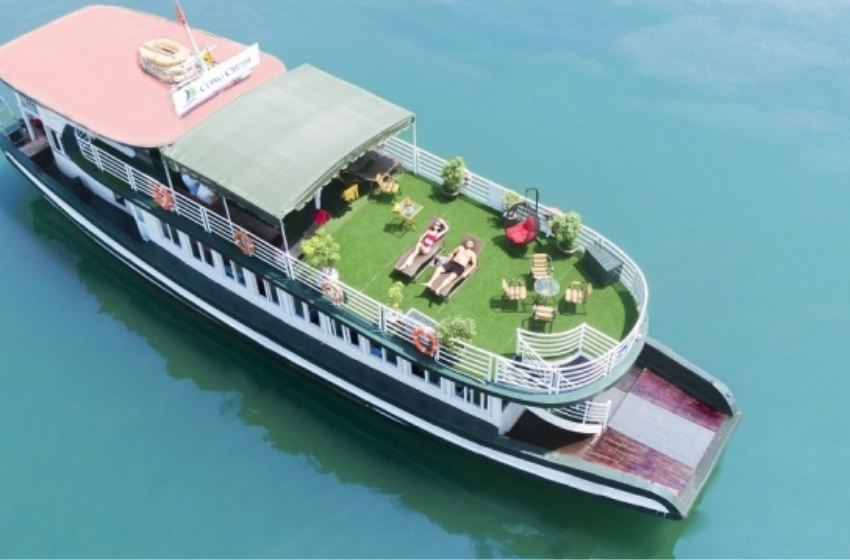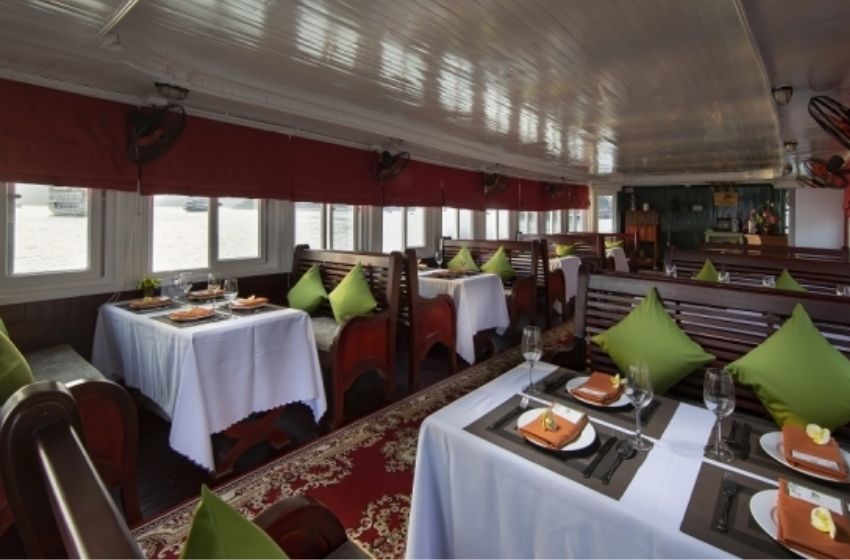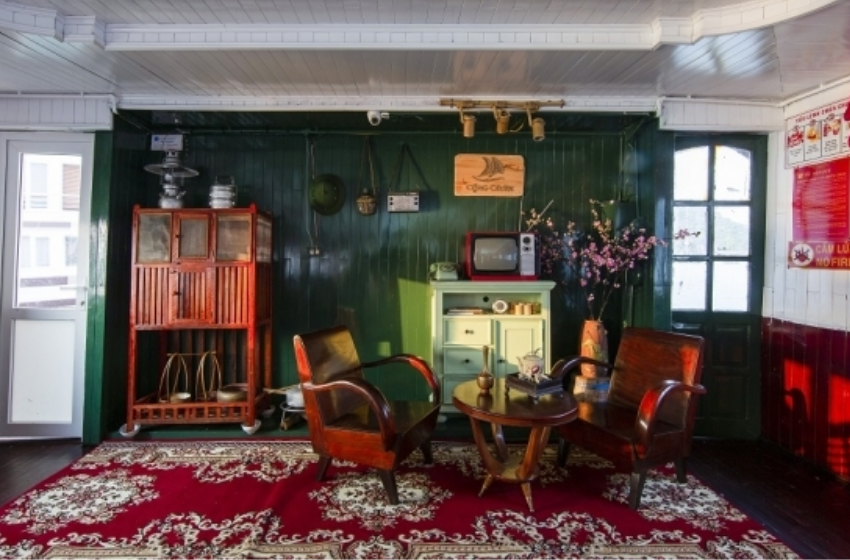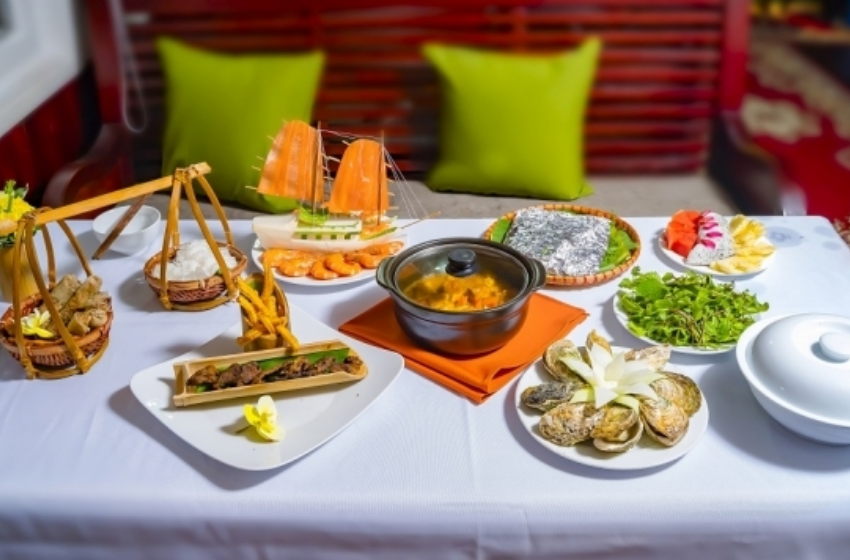 Hanoi → Halong Bay → Sung Sot Cave → Trinh Nu cave → Titop Island → Halong Bay → Hanoi
Duration: 1 Day
Ha Long Bay 1 Day Tour with Cong Crusie Discover Ha Long Bay 7 hours 
Offering a fun-filled day trip of up to 7 hours with many activities, Cong Day Cruise is a new and ideal choice for travelers who have limited time to experience the best of Halong Bay, especially friend, couple and family holidays. During the journey, Cong Cruise will take guests in the most beautiful landscapes of this World Heritage Site such as Sung Sot Cave, Trinh Nu Beach, and Titov Island which are included in a 3-day itinerary of other cruises. Together with a dedicated team and a high-quality reliable service, your vacation with Cong Cruise will be memorable experiences that you won't easily forget.
Travel back in time with Cong Day Cruise
Cong Cruise will take you back the past with a small corner decorated by familiar items of Vietnamese life in the 1980's such as plate rack cabinet, traditional kitchen, radio, black and white television, hurricane lantern or soldier's water bottle. All create a special atmosphere of the subsidized economy period that is also peaceful and relaxed.
Explore the secrets of Vietnamese Cuisine
Vietnamese traditional food is an important highlight Cong Cruise wants to show passengers during the voyage. You will enjoy many traditional dishes such as spring rolls, rice noodles, grilled fish, oysters, shrimps, etc. All these local ingredients are fresh and cooked by a professional chef who knows well about the Vietnamese food culture. Besides, passengers also experience a hands-on cooking class where you learn how to make a Vietnamese fresh spring roll. What a fun experience with Cong Cruise.
Enjoy a relaxed vibe of Cong Cruise's Sunset PartySunset
Party is the best time to enjoy the beautiful landscapes of Halong Bay on the red-orange light of sunset. On the spacious top deck, guests can relax on the chairs or sun loungers, savor a cup of traditional Vietnamese tea or some tropical fruit while admiring the great views around. Taking some stunning photos or talking with other travelers will be a memorable experience in your voyage with Cong Cruise.
Join Ha Long Bay 1 Day Tour with Cong Crusie with Aio Travel Vietnam 
Style: Traditional
New luxury day cruise with high-quality and reliable services Beautiful and traditional decoration about the subsidized economy period of Vietnam
Only 2 hours transfer from Hanoi – Tuan Chau by expressway
7 hours on cruise in Halong Bay Unique itinerary:
Visiting Sung Sot Cave, kayaking to Trinh Nu Cave and hiking at Titov Island
You can check our review on Tripadvisor and other Day cruise in Ha Long Daily Tours
Ha Long Bay 1 Day Tour with Cong Crusie
from 75 USD/pax
Full Itinerary
Day 1 : Ha Noi - Ha Long Bay - Trinh Nu Cave - Amazing Cave - Kayaking- Titop Island- Cooking Class
Tour included
7-hour tour program

Two-way transfer on expressway

01 lunch onboard

English speaking guide

Two bottles of water in transfer vehicle

Welcome drink

Entrance fees and sightseeing fees
Tour not included
Airfares and airport transfer
Visa arrangements
Spa treatment services
Beverages and tobacco
Tips and other expenses not mentioned in inclusions
Drink in meal
Ha Long Bay 1 Day Tour with Cong Crusie
from 75 USD/pax